Automatic screw driver with dual table
---
Grounding automatic screw fastening machine
Automatic screw fastening machine finished assembling, it used for big size product, which the whole table size reach 1000mm in X axis, and Y1,Y2 moving size reach 500mm.
The screw driver use high torque driver, 0.29~1.57N.m, and screw feeder use suction type, after programming, smoothly feed the screws for tightening the products.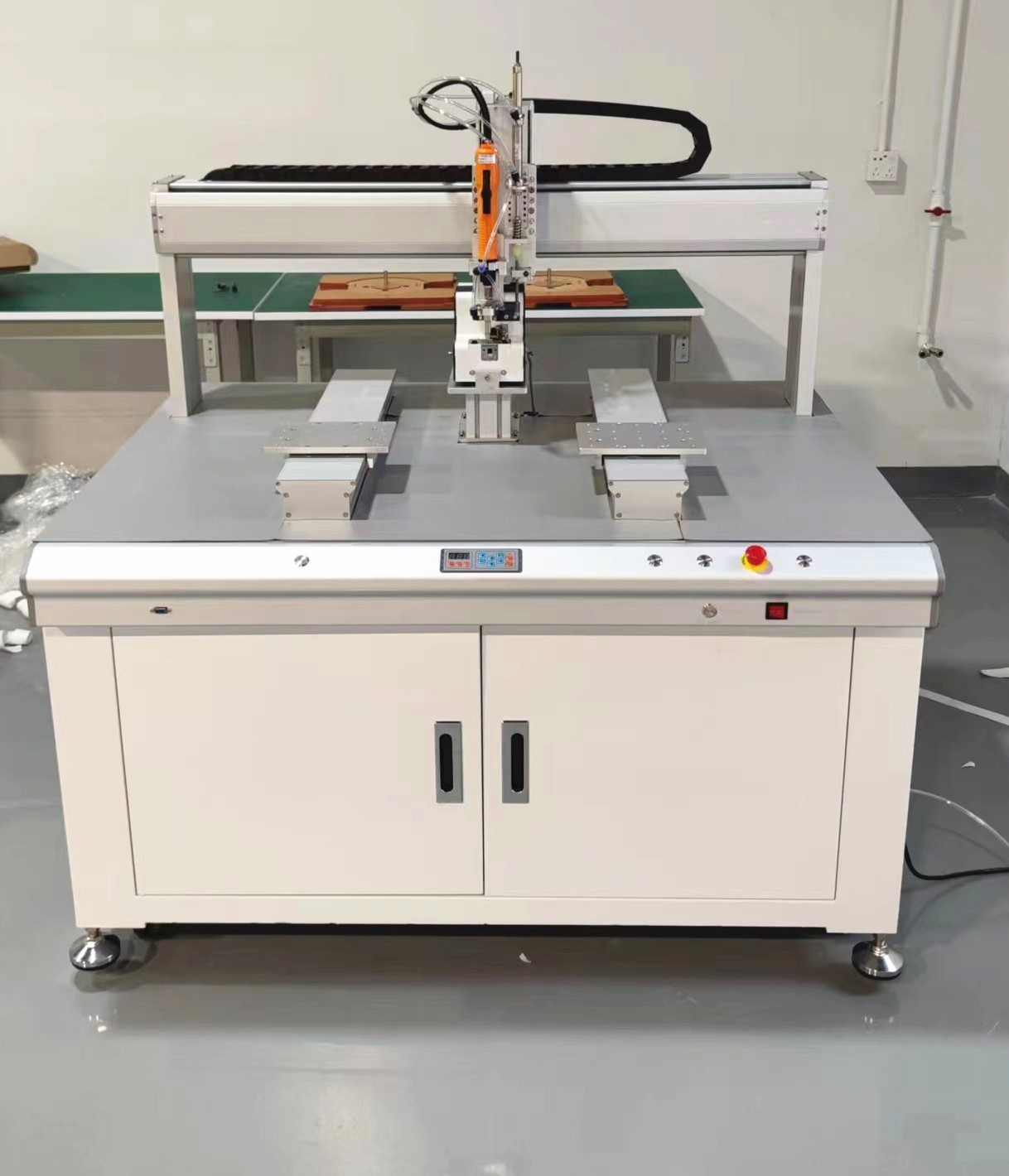 CONTACT US
SHENZHEN HANSOME TECHNOLOGY CO.,LTD.
Quick Contact HSTECH
Our team will feedback you in 2 hours
SAF Coolest v1.3.1.1 设置面板
TTMSX-AHTB-NZAWE-ZFS
无数据提示
Sorry,There is currently no content in the current column!
You can view other columns or return to Home
V1.3.1 SVG图标库
请自行添加图标,用div包起来,并命名使用